About Art Kukuli
Art Kukuli was born in 2006, as a hobby.
I never stopped painting, even in the excavations where I worked as an archaeologist. Depicting the findings was one of my tasks. On canvas, on paper on walls… painting has always been a way out for me.
I did painting lessons as well as freehand and linear drawing… In 2006 I got to know silk. It was love at first sight. I made it canvas for my paintings and then my first garment was born.
The turning point in my career came in 2016 where I finally chose to follow my passion… creation.
Each garment is therefore hand-painted with a brush, with a different theme each time. Made mainly of Greek silk from Soufli region and sometimes cotton and wool. It has taken me many years to learn, to recognize, to know how the silk will react every time I work.
Guarantee is the uniqueness of each garment and the quality of both the raw materials and the seam.
Each one is unique! I am proudly presenting my work to the world… as a piece of art that can be worn and not as a simple piece of clothing.
My goal is to express and externalize the personality of everyone who chooses to wear one of my creations.
Efthimia Papaioannou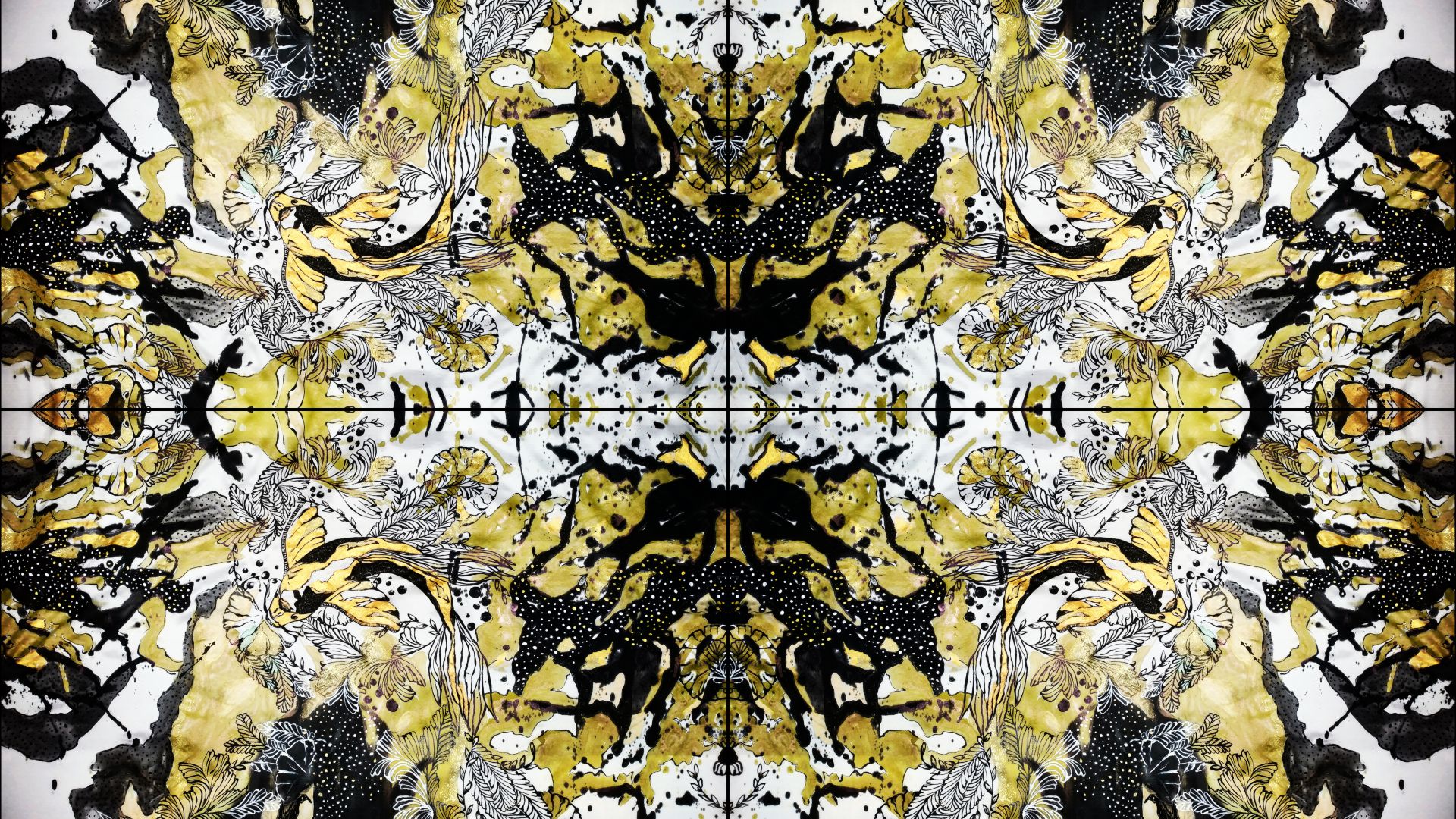 "The Day After" – Acrylics on silk
Silk
Silk was discovered by chance when Empress Xing-Chi in 2650 BC. in China, as she drank tea in her garden, suddenly a cocoon fell into the boiling water. In her attempt to pull it off, she pulled a very sturdy thread, the first machined silk thread.
In ancient Greece silk was known as "syros". It was known to be produced by the silkworm in a country called "Syria" (China), while the Chinese were called "Sires" (Pausanias, Greek Tourist, Ileika II, XXVI, 6).
Soufli has emerged as an important hub for consular fairs since the early 19th century.
At the beginning of the 20th century began the creation of a silk mill by the Azaria brothers with a large export activity to Milan.
After 1920 silk was identified with the name of the Jivre family, which became a great power of the silk industry.
Soufli's silk is of excellent and superior quality due to the special climatic conditions and subsoil components of the Soufli area.